Barbara Poppe's Top Ten Ideas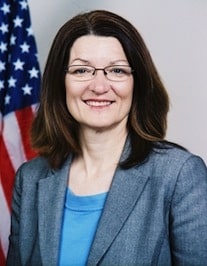 Barbara Poppe the USiCH Executive Director questions related to how we address and end family homelessness. People in families make up nearly 40 percent of the homeless population nationwide. To reach our goal of ending family and child homelessness by the year 2020, we must realign our programs and systems now.
As a mother, this quote from Marian Wright Edelman tugs at me: "The future which we hold in trust for our own children will be shaped by our fairness to other people's children." Shaping better community responses to family homelessness is about shaping our collective future. Thank you for stepping up to the challenge.

So here are the top 10 questions CoC and Ten Year Plan leaders should consider about how to improve your community's response to family homelessness:
In the funding competition, do you rank family projects based on how well they serve families of all configurations (prioritize inclusive, low barrier programs over programs that restrict admission to certain family types, e.g. only serve single female heads of household). Do you rank grantees based on how well they serve the most vulnerable and high-need families and achieve the best results with greatest efficiency of resources?
As a condition of receiving CoC funding, do you require family permanent, supportive housing providers to prioritize admission to those families with the greatest needs–not only a disabled head of household but other indicators such as repeated use of behavioral health crisis services, child welfare involvement, or a history of episodic homelessness?
Are you using the data on costs and outcomes from different interventions to determine how to assist more families and reduce the amount of time they spend without housing? Based on that analysis, do you have a plan to convert or reallocate grants from transitional housing and supportive services to create more rapid re-housing to serve more families? (This is particularly important in communities that have high numbers of unsheltered families and/or long lengths of stay in emergency shelter).
Have you established a centralized or coordinated system for families that connects families to community resources first to avoid the need for shelter admission and provides prompt admission to shelter if family would otherwise be unsheltered? Does the coordinated system prioritize the most vulnerable families rather than provide admission on a first come first serve basis?
If you have established a centralized or coordinated system for families, are programs ranked higher in the annual competition based on full participation in this coordinated system over those that do not fully participate? (Full participation would mean that 100 percent of program admissions come from the coordinated system entry point.)
Have all possible mainstream resources been explored and fully leveraged for both housing and services? Has the public housing agency been engaged to provide preferences for vouchers or public housing? (see HUD notice for PHAs) Are you connected with your State or local TANF agency, and are you using TANF along with CoC resources to rapidly re-house families and connect families to services, including employment? (see the HHS information memorandum) Are you involving school district liaisons, domestic violence providers, child welfare workers, and other mainstream agencies that work with low-income families and provide supportive services?
Are you bringing all of your community's homeless providers that receive targeted homeless assistance funds to the table, such as those organizations receiving Emergency Solutions Grants, Supportive Services for Veterans Families, Health Care for the Homeless grants, FEMA's Emergency Food and Shelter Program, Projects for Assistance in Transition from Homelessness grants, and Continuum of Care resources?
Have you reviewed the system and programs from the perspective of the family to determine if it is family and child-centered, streamlined, and minimizes time spent homeless? Are domestic violence assessments and trauma informed care practices occurring across all programs?
Do you ensure that school-age children are connected to school, including continuing to attend the same school if that is the family's choice? Are families with pre-school age children given priority for early learning slots and/or child care? Are children screened to identify need for specialized services?
Do you look at your HMIS data routinely to determine the number families who leave the system and then later re-enter a shelter? And do you use that information to refine your assessments and the interventions you provide?