NJ's Total is $27M
8 New and 2 Planning Grants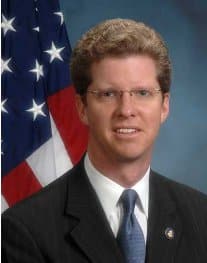 On July 31, 2013, U.S. Housing and Urban Development (HUD) Secretary Shaun Donovan announced a third round of grants for more than 200 homeless housing and service programs across the U.S., as well as nearly 200 grants to assist with local strategic planning activities provided through HUD's Continuum of Care Program. This year, HUD challenged local communities to reexamine their response to homelessness and give greater weight to proven strategies, from providing 'rapid re-housing' for homeless families to permanent supportive housing for those experiencing chronic homelessness.
The $57 million in grants announced today support a wide range of new programs, including projects to create and implement systems to make the use of homeless services more efficient and more than 1,600 new permanent supportive housing beds for chronically homeless persons. The new projects were largely the result of local strategic decisions that resulted in the reallocation of funds from existing renewal projects that were no longer critically needed in favor of creating new programs to help the community achieve the goal of ending homelessness.
In NJ the eight new projects were primarily reallocation projects.
They were:
Bergen County – Housing Development Corporation – capital for one 1 family
Camden – Housing First – 24 rental vouchers
Hudson – CASA Single Point of Entry – funding to assist in the creation of their single point of entry
Hudson – Rapid Rehousing – 22 rental vouchers for rapid re-housing
Hudson – Youth Housing – 3 rental vouchers for rapid re-housing
Mercer – Rapid Re-housing – 5 rental vouchers for rapid re-housing
Middlesex – Rapid Re-housing – 2 rental vouchers for rapid re-housing
Tri-County – Rapid Re-housing – 18 rental vouchers for rapid re-housing
The two planning grants were received by Tri-County – $10,000 – and Union County – $49,276.
Earlier this year, HUD awarded more than $1.5 billion in the first two rounds of grant funding to renew support for more than 7,500 local programs. Click here to view a complete list of all the state and local homeless projects awarded funding.
"Today's grantees will join the thousands of local programs that are on the front lines ending homelessness across the nation," said Donovan. "As we continue to see a decline in homelessness, investing in programs that are moving homeless families and individuals to permanent housing is as critical as ever because it's not only the right thing to do, but it's smart government and fiscally prudent."
Click here to view all of the awards in NJ.
Click here to read the full HUD press release.