Why We Count
Homeless Youth in America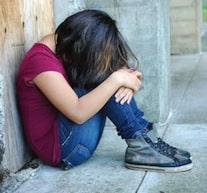 The number of young people who experience homelessness each year is largely unknown.
Often called an "invisible population," young people who are homeless tend to stay with friends, avoid adult services, and dodge authorities, which makes it difficult for communities to include them in their annual point-in-time counts and to engage them in services.
To improve the national response to youth homelessness, policymakers need better data on the magnitude of the problem. As a result, The U.S. Interagency Council on Homelessness and the Departments of Housing and Urban Development (HUD), Health and Human Services, and Education launched YouthCount! in 2012. The initiative engaged nine local communities to document their promising strategies for counting youth through HUD's 2013 point-in-time count.
This week, Urban Institute released the results of their process study of the initiative. The study shares promising practices that could be adapted and taken to scale to produce credible and useful data nationwide.
Counting youth can provide communities an opportunity to work across agencies, building a foundation for more coordinated services, and seeding a community-wide approach to serving youth who are homeless.
For example, Megan Gibbard, the Homeless Youth and Young Adult Project Manager for King County Housing and Community Development, said during Tuesday's event that her agency's efforts to count youth have resulted in new partnerships with the libraries and parks and recreation.
Click here to read more about YouthCount!