Register for the Run/Walk for Wellness
Join us on October 6th and Help Us
Build Homes and Transform Lives!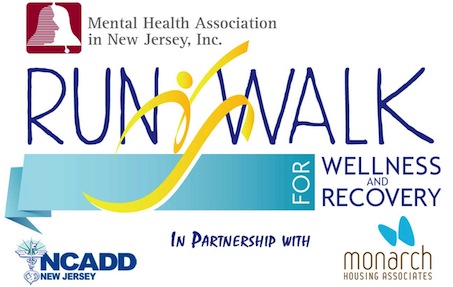 This year Monarch Housing Associates will be partnering with the Mental Health Association in New Jersey (MHANJ) for their Walk for Wellness and Recovery on October 6th.
The online registration for the walk portion of the Run/Walk for Wellness and Recovery is now online. Click here for the website. To walk with Monarch's team click here.
Once the website for the run portion is online a link will be posted.
This is a wonderful opportunity to have fun, raise awareness of the importance of behavioral health and support the Mental Health Association in New Jersey as well as the National Council on Alcoholism and Drug Dependence – New Jersey (NCADD-NJ) and Monarch Housing Associates.
Over the next few days many of Monarch's staff and board members will be setting up teams for the Run/Walk. We will provide a list of those teams with links to their individual websites next week.
How can you help Monarch Housing Associates in this year's Run/Walk?
You can form your own team and run or walk in support of Monarch Housing.
You can join and existing Monarch Housing team and Run/Walk with them.
You can donate in support of a team.
You can help sponsor the event. There are numerous sponsorship opportunities, starting as low as $100. You can find more information by clicking here.
This is the key information about this year's Run/Walk for Wellness.
Sunday, October 6, 2013
Run Registration Begins: 7:45 AM
Run Start Time: 8:30AM
Walk Registration Begins: 8:30AM
Walk Start Time:10:00 AM
Johnson Park, Piscataway, NJ
$25 Registration fee for Pre-Walk Registration
$30 Same Day Registration
No charge for children 12 and under and dogs
We appreciate your support and assistance.