Guidance on HMIS Governance
HUD Clarifies CoC/HMIS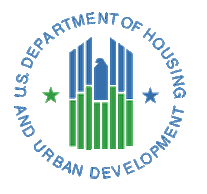 HUD has issued an email message to clarify their current expectations around the CoC Program interim rule and the HMIS Requirements Proposed Rule.
It is HUD's intent that Continuums of Care (CoCs) and HMIS Leads understand what HUD expects of CoCs while HUD works to finalize these rules. Click here to read the full message.
The message states:
Of first importance is the fact that the CoC Program interim rule is in effect for projects funded under the FY 2012 CoC Program Competition, though HUD has not finalized CoC Program interim rule. HUD is expecting that CoCs will be working to ensure that they meet the requirements described in the CoC Program interim rule.

In contrast, the HMIS Requirements Proposed Rule is not yet final, nor is it in effect. HUD published this proposed rule with the specific intent to solicit public comment on the proposed HMIS requirements. Because this rule is not in effect, HUD has no expectation that communities implement changes to systems based on the HMIS Requirements Proposed Rule.

Secondly, HUD will publish, first for public comment and then in final form, HMIS Notices on HMIS Governance, Privacy and Security, and Software Functionality and Data Quality. These Notices will further define what communities will be required to do to become compliant with the HMIS Requirements Final Rule when it becomes effective.
What communities should be doing now:
Since the CoC Program interim rule is in effect, CoCs and HMIS leads are encouraged to focus on the requirements outlined in Section 578.7 of the interim rule.
To meet these requirements, HUD encourages CoCs to discuss the following issues with their HMIS Leads:

CoCs

Is there a formal governance charter that includes a process for decision making around the HMIS? HMIS governance may be part of the larger CoC Governance Charter or it may be separate charter. If a CoC decides to have a separate charter for its HMIS, the CoC must reference the HMIS Charter in the CoC Governance Charter.
Is there a formal agreement between the CoC and HMIS Lead that clearly defines the roles and responsibilities of each?
Has the CoC formally approved/adopted these documents?

HMIS Leads

Are there written policies and procedures?
Are there executed participation agreements with agencies participating in your HMIS?
Does the CoC monitor participating agencies for compliance?
Are there data quality benchmarks set for the HMIS?
Do the written policies and procedures clearly identify the entity responsible for monitoring data quality for the CoC?
CoCs can also consult resources posted at OneCPD Resource Exchange, including: