How PHA's Can Help End Homelessness
HUD Webinar Provides Guidance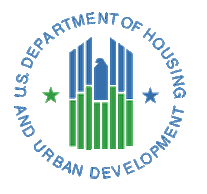 On June 10, 2013, HUD issued PIH Notice 2013-15 (HA) to provide Public Housing Agencies (PHAs) with strategies for documenting and housing individuals and families experiencing homelessness through the Housing Choice Voucher program and Public Housing.
This guidance builds on the lessons learned from two convenings held last year by HUD's Offices of Public and Indian Housing (PIH) and Community Planning and Development (CPD) and the U.S. Interagency Council on Homelessness (USICH) to address the goals of Opening Doors: Federal Strategic Plan to Prevent and End Homelessness.
In follow-up to this Notice, CPD hosted a webinar on August 19, 2013, entitled "Ending Homelessness Through the Housing Choice Voucher and Public Housing Programs" in which PIH staff presented information related to this Notice including:
The definition of homelessness that Public Housing Authorities (PHA) will now be required to use for reporting purposes;
How PHA's can contribute to the goals of ending homelessness by establishing preferences for homeless persons; and,
Encouraging partnerships between CoCs and PHAs.
Additional webinars will be made available in the coming weeks related to how PHAs and CoCs can work together to end homelessness.