CBPP Offers Webinar on HUD Funding Outlook
September 11th 3 to 4 PM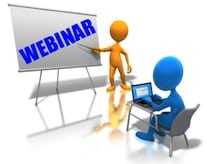 The Center on Budget and Policy Priorities (CBPP) will hold a webinar, "Budget Battles and the Funding Outlook for Low Income Housing Programs," on September 11 from 3pm – 4pm ET.
The webinar will discuss the broader budget agreement that Congress is expected to attempt to negotiate when it returns in September and the impact that this will have on HUD appropriations.
CBPP will review the status of the ongoing battle over federal budget priorities, assess the possible outcomes for HUD program funding for FY 14, and explain what's at stake for low-income families.
Click here to register for the webinar.