HUD Budget Sidelined by Syria Debate
Congressional Scheduled Crimped by Ware Vote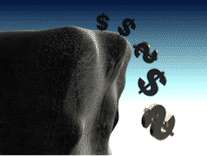 With less than three weeks left in the current fiscal year, a vote on Transportation and Housing and Urban Development budget will not be brought up for a vote.
The reason is that the Congressional calendar has been crimped by the pending vote on military actin in Syria.
The calendar problems in Washington threaten to have a negative impact on numerous issues. According to the NY Times in an article entitled – Syria Debate Is Crowding Other Issues on Calendar – described the predicament.
The problem is especially striking in the House, which will barely be in session this month. The Senate is scheduled to work for five straight weeks after a vote Monday night to force senators to return to Washington. The House will be taking nine workdays off during that stretch.
The Times article stated that the fiscal issues may be the most impacted by the time crunch.
More than anything, the war question is likely to siphon attention away from efforts to resolve a simmering fiscal dispute between the parties. Without a Congressional agreement by Sept. 30, the government will run out of money on Oct. 1. Two weeks later, the government's statutory borrowing limit must be raised to avoid a potentially catastrophic debt default.

Washington has been bracing for a fiscal clash for months. Some Republicans in the House have said they are prepared to shut the government down if Congress will not agree to remove money for the carrying out of Mr. Obama's health care law.

Other Republicans have said they do not intend to raise the nation's debt limit unless the president agrees to more spending cuts.

Mr. Obama has said he will not negotiate over the nation's ability to pay its bills, and has warned Republicans that shutting down the government would be a reckless move. The Syria debate means both sides have less free time to work toward a negotiated settlement on the issues.

Kevin Smith, a spokesman for the House speaker, John A. Boehner of Ohio, played down any impact on the fall's most important matters.

"We are confident we can address a resolution on use of force in Syria and still meet our obligations in a fiscally responsible manner," he said.

But Congressional aides in both parties said the Syria debate was already causing disruptions.

Mr. Boehner had promised he would bring a bill to finance transportation and housing programs to the floor in September after an ugly defeat in July. That will not happen.
Click here to read the full article.