Legislative Hearing on Sandy Recovery
Sept 16 at 7 pm in Jersey City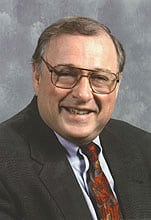 State Senate and Assembly Environment Committees are holding a joint hearing in Jersey City in the Council Chambers at City Hall (280 Grove Street) on Monday, Sept 16 at 7 pm.
The subject of the hearings will be how is the Sandy Recovery going and where are there any breakdowns in the effort that the Legislature can help.
While advocates and engineering experts are expected to testify, the committee will hear testimony from members of the public about how recovery efforts are progressing.
During previous hearings, committee members discussed proposed legislation in response to the storm as well as concerns regarding rebuilding requirements.
Sen. Bob Smith really wants to hear from people who still need help. He feels that it is an appropriate time for the Legislature to review current laws and the implementation of those laws and see where we can do better.
Please attend the hearing on September 16th and let your voices be heard.