3M in CDBG Funding for Affordable Housing
Christie Administration Announces
Plans to Fund 433 New Units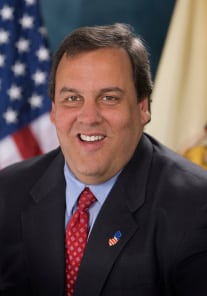 On September 6, 2013, New Jersey Department of Community Affairs (DCA) Commissioner Richard E. Constable, III and New Jersey Redevelopment Authority (NJRA) Executive Director Leslie A. Anderson today announced the Christie Administration's award of $3 million in federal Community Development Block Grant Disaster Recovery funds to cover the predevelopment costs of 433 affordable housing units.
"The low-interest loans we are announcing today are supporting the redevelopment of these properties to support the ongoing efforts to restore and rebuild the economy and vibrancy of impacted communities throughout the state," said NJRA Executive Director Anderson. "These funds assist non-profit developers at the early stages of development to allow them to complete site preparation work as well as work to finalize construction and permanent financing."
Projects receiving Predevelopment Loan Fund for Affordable Rental Housing funding must provide affordable housing units. Eligible uses of the 1-percent-interest loans include: project feasibility studies, environmental studies, engineering studies, architectural fees, legal fees, and other soft costs. Non-profit developers must be in good standing with the State of New Jersey per the State's annual registration process in addition to meeting other NJRA requirements.
The $3 million comes through the federal Community Development Block Grant – Disaster Recovery (CDBG-DR) program and will create 433 new units of affordable housing in impacted counties. This funding is part of the State of New Jersey's continued efforts to revitalize Sandy impacted counties and to address affordable housing needs related to the storm.
Please click here for the full press release.