House GOP doubles down on bad hand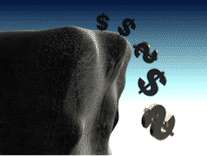 House Republican leaders will put to a vote on Friday a continuing resolution (CR) measure that would strip all funding from President Obama's signature health care law.
The general consensus is that this will increase the likelihood that the government will shut down on October 1st.
The CR filed would continue to fund the federal government at post-sequestration FY 2013 levels until December 15. The topline number for federal spending would be $986 billion, $19 billion above the $967 billion cap for FY 2014 under the Budget Control Act of 2011 (BCA), but $72 billion below the $1,058 billion pre-sequestration level Democrats have proposed to eliminate the sequester.
According to Politico in an article entitled – House GOP doubles down on bad hand – the GOP this strategy is a double-barreled strategy that could set Boehner, Cantor, Majority Whip Kevin McCarthy (R-Calif.) and the House Republican Conference up for two big defeats.
Nearly everyone in Washington — except a group of conservative Republicans and their allies — admits that the Senate isn't going to vote to defund the Affordable Care Act. President Barack Obama showed his own determination on Monday not to give in, speaking just minutes after a shooting rampage in Washington to remind the nation he's not interested in negotiating over the debt ceiling.

Now, House Republicans are now staking out two positions on which they're almost sure to come out on the losing end.
According to Politico, "the leadership is tacking hard to the right — a provision defunding Obamacare in the $988 billion spending bill — in a move to get 217 House Republican votes and put the heat on Senate Republicans to filibuster any government funding package that doesn't derail the Affordable Care Act."
After the planned passage of a continuing resolution Friday or Saturday that would keep the government funded through Dec. 15, House GOP leadership's goal is to begin crafting a debt ceiling plan that could get a vote as soon as next week.

That way, when the Senate sends a CR back across the Capitol that doesn't defund Obamacare, they hope House Republicans will see the debt cap as a more attractive place to dig in. Republicans say Democrats will eventually see the wisdom of using the debt ceiling to strike a deal that cuts the deficit and fixes sequester cuts. This would allow Republicans to avoid being blamed for a government shutdown and shift the focus to the struggle over boosting the $16.7 trillion debt ceiling.
Even with the continued gridlock in Congress, now is a critical time to continue to advocate for increased funding for the HUD budget. It is not too late join us and participate in the National HUD Call-In Week.