NJ Groups Comment on Fair Housing Rule
Monarch Joins Fair Share and the Network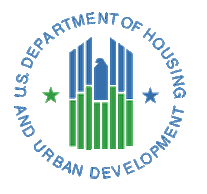 On September 17, 2013, Monarch Housing Associates joined state partners the Fair Share Housing Center and Housing and Community Development Network of New Jersey (the Network) in filing joint comments to the Affirmatively Furthering Fair Housing (AFFH) Proposed Rule.
The three organizations raise a number of issues related to furthering fair housing.
Of specific concern was that HUD establish a requirement that, as part of the Action Plan process under the Community Development Block Grant – Disaster Recovery Program (CDBG-DR), grantees be required to discuss how AFFH related data required be provided in the Action Plan already impacts the barriers identified in the AFH and/or creates any new barriers and how the action plan addresses these barriers.
The New Jersey organizations also joined Gulf Advocates in submitting comments specifically saying that the proposed rule should incorporate affirmatively furthering Fair Housing requirements into Disaster Recovery Action Plans.
Click here to read the comments specifically from New Jersey
Click here to read the specific disaster recovery related comments