NY Creates 500 New Supportive Housing Units
Medicaid Efficiency Savings
Used to House over 4,300 People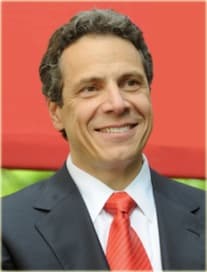 On September 16, 2013, the State of New York announced plans to create 483 new units of supportive housing across the state.
The State is building the housing, which will provide stability for 4,300 new tenants, using savings from efficiencies that lowered Medicaid expenses.
Phase one of the house will be constructed with $47 million creating a total of twelve new buildings over the next twelve to eighteen months. $30 million in rent subsidies is tied to the new housing. Governor Cuomo's Medicaid Redesign team identified the savings and the housing will be created in the City, on Long Island, in the Finger Lake's Region and 3 additional counties.
New York has made the very important connection between healthcare and housing stability.
"A critical component to improving the health of New Yorkers and obtaining health care costs is to ensure that an individual's housing needs are also met," said state Health Commissioner Nirav R. Shah. "By increasing the availability of supportive housing for high-need Medicaid beneficiaries, we will be able to reduce Medicaid costs and improve the quality of care for these individuals."
While we applaud New York's innovation in housing, we ask, "When will New Jersey take the same bold action?" The need to create supportive housing to end homelessness exists just as much in New Jersey as it is in New York.
Supportive housing works! It provides safe, stable, and affordable housing to individuals and families experiencing homelessness. It both helps formerly homeless or at-risk households stabilize chronic illnesses and saves taxpayers expenses related to Medicaid.
Click here for more information.