Sign Today!
Deadline Monday at Noon!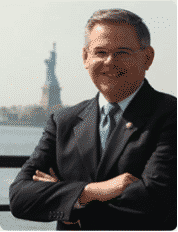 The Housing and Community Development Network of New Jersey (Network), Fair Share Housing, the Anti-Poverty Network, CSH and Monarch Housing Associates are circulating a sign on letter to Senator Menendez asking for his support for strong provisions for funding the National Housing Trust Fund in any Government Sponsored Enterprise (GSE) legislation.
New Jersey nonprofits working to create affordable housing and end homelessness may sign on to this letter by noon on Monday, September 30, 2013. Please click here to send an email confirming you want to Sign the NHTF Letter!

Click here to view the letter.

Click here to sign on to the letter.

Click here to view the current list of signers.
The letter advocates for including the NHTF in any housing finance reform legislation advanced by Congress. It makes suggestions regarding the treatment of the NHTF in S. 1217, the Housing Finance Reform and Taxpayer Protection Act of 2013, including how the legislative language could be improved in future iterations of this bill or other bills.
The key points in the letter are:
The NHTF should be preserved as a HUD program that provides grants to states for the core purpose of expanding rental housing that is affordable for extremely low income families (30% AMI or less).
Fees levied against mortgages/mortgage backed securities should be the maximum amount possible and should be used to maximize funding to the NHTF. The percentage is under negotiation with stakeholders for the Capital Magnet Fund and the Market Access Fund. A recommended percentage of funds to go to the NHTF will be provided to you as well as the Chair and Ranking Member of the Committee on Banking, Housing, and Urban Affairs by October 11.
Any provisions for rental housing in any other sections of the bill should be limited to rental housing that is targeted no higher than very low income (50% AMI or less).
Contributions to the NHTF should commence shortly after enactment of the legislation and should continue through the transition to any new housing finance system.
Click here to view the letter.
Click here to sign on to the letter.