Costly Government Shutdown Likely
31,000 to Be Furloughed in NJ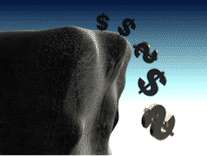 Just after midnight this morning, the House of Representatives approved a Continuing Resolution (CR) to keep the government running that included a one-year delay of President Obama's health care law and a repeal of a tax to pay for it. It will preserve the deeply damaging spending cuts, known as the sequester, that are costing jobs and hurting the lives of millions.
The 231-192 vote was almost entirely along party lines. All of the GOP members from NJ voted in favor and all Democrats voted no except for Congressman Rush Holt who did not vote.
The Senate according to the NY Times is not expected to approve the CR with these amendments.
But before the House had even voted, Senator Harry Reid of Nevada, the majority leader, declared the House bill dead. Senate Democrats are planning to table the Republican measures when they convene on Monday, leaving the House just hours to pass a stand-alone spending bill free of any measures that undermine the health care law.

The House's votes early Sunday all but assured that large parts of the government would be shuttered as of 12:01 a.m. on Tuesday. More than 800,000 federal workers deemed nonessential faced furloughs; millions more could be working without paychecks.
According to the Star-Ledger the impact would be significant in NJ.
A shutdown could end up furloughing 31,000 federal employees in New Jersey and leave them without payment for the time the government was closed — and it could also delay the paychecks for civilian members of the military stationed in the state, as well as freeze a popular loan program for the roughly 190,000 small businesses in New Jersey, according to the office of U.S. Sen. Robert Menendez (D-N.J.).

"During a lapse, (the Department of Defense) cannot pay military personnel or civilian personnel even if they have been directed to work," Robert Hale, an undersecretary of defense, said at a news conference at the Pentagon on Friday, saying the trouble for military workers would begin Oct. 7.
This video from the NY Times provides an overview of the impact of a shutdown.