Dr. Brenner Honored with Genius Grant
Foundation Recognizes His Work
To Improve Medical Care for Camden's Poor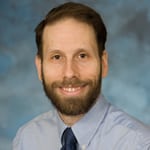 Dr. Jeffery Brenner, founder and executive director of the Camden Coalition of Healthcare Providers, has been awarded a 2013 "Genius Grant" as part of a fellowship from the John D. and Catherine T. MacArthur Foundation.
Brenner and his team have used innovative new methods to treat the city's poor high frequency users of emergency rooms and give them better healthcare. He will receive $625,000 in unrestricted funding over 5 years
Quoting from a September 25, 2013 Courier Post article,
"One percent of Camden residents are 30 percent of the (health care) costs," said Brenner, noting the coalition works closely with such patients to identify and address their problems. "This work has been about getting people out of the hospital and keeping them out of the hospital."
In Camden, and other local communities across the state and country, these high frequency users cycle in and out of homeless shelters, hospitals, treatment programs and prison and jails.
Other communities can follow Brenner's lead in identifying these individuals and help them connect to primary care physicians and avoid using ERs for minor illnesses such as colds and viruses. Patients will benefit from better care and communities will see significant cost systems.
Click here for more information from the MacArthur Foundation website.
Click here for news coverage from the Courier-Post.