Philanthropy Can Support Innovation
NJ Funders Can Help End Homelessness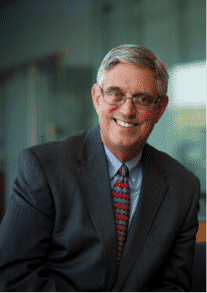 Doug Conant, the former Campbell Soup CEO, wrote a recent commentary, "Why Philanthropy is R&D (research and development) for Business."
He makes the case that impact of philanthropy can be evaluated by more than counting the number of individuals helped by a specific program.
He writes
"I also challenge companies to take a second look at the opportunity to more fully leverage philanthropic initiatives that can pave the way for future market-based innovations. It's a great way to learn about communities and their needs, and test new business strategies."
Conant makes the case for the Funders Together model of funders working collaborative to fund ending homelessness.
Funders working to end homelessness in New Jersey have the opportunity to join with Funders Together and partner with all levels of government to fund innovative solutions to homelessness in the state and our local communities.
Monarch Housing Associates is actively working to engage New Jersey funders in working more closely together to end homelessness and is helping Funders Together to begin to work in New Jersey.
Monarch Housing's From Surviving to Thriving Conference on October 11, 2013 will feature a panel on "Engaging Funders."
Today, Conant chairs CECP, an organization that draws together and empowers senior executives of the world's leading companies to achieve progress on societal challenges while driving business performance.
Click here to read the entire commentary from the McKinsey and Company website.