Putting Ex-Offender's Lives Ahead of Politics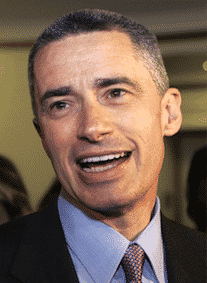 In an October 2, 2013 Star-Ledger Op-Ed, "Putting Ex-Offender's Lives Ahead of Politics", former Democratic Governor Jim McGreevey writes about successful local and state collaborations working in New Jersey to help end the cycle of recidivism for offenders with addictions.
These local successes are happening at the same time that politics at the federal level and the government shutdown are directly affecting the very individuals coming out of prisons and jails.
An excellent example of private and public partnership, last week, Jersey City, Hudson County and the United Way created a voucher program for temporary housing for individuals coming out of incarceration.
The United Way of Hudson County is providing $100,000, which will create temporary housing vouchers for 30 ex-offenders. This funding is critical since felony convictions prevent access to federally funded housing programs. The vouchers are paired with outpatient substance abuse treatment at Integrity House and job training through Jersey City.
Writes McGreevey,
"Our local and state successes, however measured in contrast to the enormity of the national challenge, are a result of collaboration and intentionality. We have worked across government silos to provide treatment to address addiction and begun to provide the addict ex-offender with required housing, treatment, and a job. This isn't rocket science; in fact, it's relatively simple and straightforward.

It does, however, require the will to place the treatment interests of the addicted teenage son or daughter, the opportunity for a productive life of an addicted inmate, and the health and well-being of our communities above political chicanery."
The collaborative work at this local, and also the state level, also highlighted in this piece, is in contrast to the current federal government shutdown and sequestration.
McGreevey writes about how the women that he works with were directly affected by the shutdown and sequestration because without federally funded transitional housing, the women coming out of county jail had no where to leave. That then leads women falling back into the cycles that lead to their incarceration and costly recidivism.
Jim McGreevey is executive director of Jersey City Employment & Training Program, a prisoner re-entry commission, and counsels women in the Hudson County jail about addiction and life after prison.
Click here to read the op-ed piece.