Shutdown and Sequester
Focus of Forum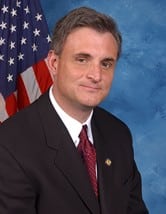 On October 7, 2013, the Honorable U.S. Representative Robert E. Andrews (D-1st Dist.) and the Camden County Homeless Network Planning Committee (HNPC) hosted a forum for Camden residents to voice their concerns and share their experiences relating to federal budget cuts.
More than 75 people participated in the forum held at the Camden County Community College Conference Center located at 200 N Broadway in Camden.
Congressman Andrews spoke about how the sequester and the government shutdown affects real people. He spoke about those who work hard but do not have enough money for health care, childcare or a place to call home.
He mentioned he is one of 197 Democrats in the House who are ready to end the shutdown and negotiate a solution to the sequester. He stated that enough Republican votes are omitted to vote for this but Speaker Boehner would not allow a vote.
"Call the Speaker and tell him to let us vote today," said Congressman Andrews.
Dozens of speakers spoke about the impact on their lives.
A panel provided testimony on specific issues. They included:
Each of the panelists spoke in detail about the impact on their agencies including lost vouchers, furloughs, and fewer slots for Head Start and AmeriCorps volunteers. All were concerned about the impact if the sequester continues.
Gino Lewis, the chair of the Homeless Network Planning Committee and the moderator of the event closed the day by saying;
"Let's get back to work and continue the dialogue on the impacts of the sequester. Call and email members of Congress and ask them to work together to reopen the government and end the sequester."