3 NJ GOP Congressmen Support Clean CR
Lance, LoBiondo and Runyan
Support Re-opening Government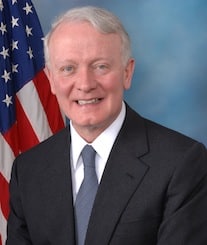 Three NJ House Republicans have joined 22 of their party colleagues and said publicly that they would vote for a "clean" Continuing Resolution.
Quoting from an October 7 Huffington Post article, Representatives Leonard Lance, Frank LoBiondo and Jon Runyan have said:
Rep. Lance: Lance's chief of staff confirmed to The Huffington Post that he told a constituent on Wednesday that Lance has voted for clean government funding bills in the past "and would not oppose doing so again should one be brought to the floor." [10/2/13]

Rep. LoBiondo: LoBiondo told The Press of Atlantic City he'll support "whatever gets a successful conclusion" to the shutdown and a clean funding bill "is one of those options." [The Press of Atlantic City]

Rep. Runyan:

"Enough is enough. Put a clean [continuing resolution] on the floor and let's get on with the business we were sent to do." [Burlington County Times]
The CR is a stopgap measure that would let Congress spend money to re-open the federal government. It is "clean" because it has no strings, i.e. defunding or delaying the Affordable Care Act, attached.
But even with 25 Republican and 200 Democratic votes, surpassing the 217 needed, House Speaker John Boehner will not bring the CR to the floor for a vote. If he allows the vote, he may lose his speakership as the tea party faction of the party retaliates.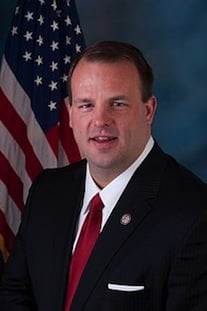 Writes an October 8, 2013 Star-Ledger editorial,
"This is Boehner's moment of truth. If the House speaker really wants to end the shutdown, he has the opportunity to do so by holding a vote on the clean CR, which appears to have enough support to pass.
The political will exists. The math proves it. What's missing is the speaker's resolve."
Click here for the Huffington Post article.
Click here for the Star-Ledger editorial.