Financial Literacy for the Homeless
Achieving Economic Security
Through Banking and Asset Building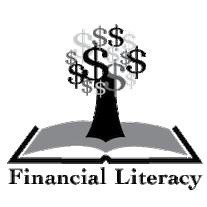 The National Alliance to End Homelessness has published a brief, "Fostering Financial Literacy and Security for Populations Experiencing Homelessness."
Asset-building has been defined as "an anti-poverty strategy that helps low-income people move toward greater self-sufficiency by accumulating savings and purchasing long-term assets." Individual assets are the total resources a person holds, and can include anything from cash savings to home equity.
Unfortunately, many people experiencing homelessness have few, if any, assets, and some people are not aware of the assets they do hold. At times, inadequate assets are a direct catalyst for an episode of homelessness.
The brief explores two strategies for helping individuals who are homeless achieve financial security, a critical step towards housing stability.
Both the examples of Banking and Asset Building Initiatives can provide individuals who are homeless with the skills and knowledge they need to use any income or potential income to be financially secure.
Click here for the brief.