Bill Reintroduced in the House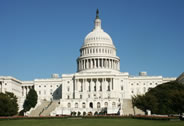 Representative Jim McDermott (D-WA) introduced H.R. 3145, legislation to permit students who were formerly homeless, including formerly homeless veterans, to live in Low Income Housing Tax Credit (LIHTC) housing.
Currently, students are not allowed to be the leaseholder of a LIHTC-financed housing unit.
The prohibition was established to ensure that tax credits are not used to finance the development of university dormitories. In recognition that the prohibition has broader impacts than was originally intended, a number of exceptions are in place, including exceptions for youth aging out of foster care and individuals who are enrolled in job training programs.
Representatives Keith Ellison (D-MN) and Erik Paulsen (R-MN) are original cosponsors of the bill. The measure has been referred to the House Committee on Financial Services. Mr. McDermott introduced similar legislation in the 112th Congress, although the measure has been expanded to specify that formerly homeless veterans who are students are also covered under the measure.
Click here for the full text of H.R. 3145.