Transitional Housing's Place
With the Emergence of Newer Models
Where Does it Belong in the CoC?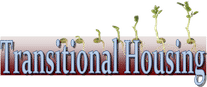 In a Special Needs Assistance Programs (SNAPS) Weekly Focus post last month, Ann Marie Oliva, Director of HUD's Office of Special Needs Assistance Programs, explains in, "What About Transitional Housing," how Transitional Housing still fits into the Continuum of Care.
With newer housing models now available, each community should be using data and conversations to evaluate whether or not households living in transitional housing might be better served through models such as rapid re-housing or Housing First. And this examination should be happening for HUD programs across the board. Should program designs and/or populations need to be shifted or changed?
Transitional housing funding currently serving households with low-barriers to housing can be re-allocated for rapid-rehousing. And in the case of households who are waiting too long in transitional housing for permanent housing, those individuals and families could be better served through transitional housing converted to permanent supportive housing through Housing First.
Oliva writes,
"Change is hard, and there are a lot of details that need to be discussed when approaching the question of transitional housing at both the national and local levels. But with open discussion, the use of data, and the commitment to systems change rather than a program-oriented approach we can ensure that homeless services dollars are used to the biggest possible benefit for those whom we all serve."
Continuums of Care should be reserving transitional housing for households whose housing needs fall between what rapid re-housing and permanent supportive housing offer:
Households that have experienced domestic violence
Youth, and
Programs that specifically offer substance abuse treatment.
Click here to read the full post.