Recession Increased Economic Insecurity
37% of Children Lived
In Rental Homes in 2010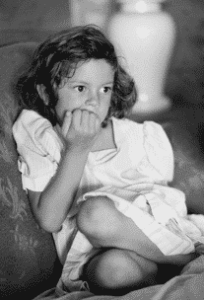 A new report released by the Urban Institute explores the issue of economic insecurity in children's lives during the Great Recession.
According to the research, the share of children living in families with three or more economic insecurity indicators increased from 28% in 2007 to 34% in 2010, suggesting a higher number of children experienced instability in their lives over the course of the Great Recession.
Additionally, the authors found that participation in public programs designed to reduce the negative effects of economic insecurity among families also increased from 2007 to 2010.
Two indexes were created for this analysis: an economic insecurity index and a social program participation index. Data were collected from the Annual Supplement on Economic Conditions to the March 2008 and 2011 Current Population Survey (CPS), and the Food Security Supplement to the December 2007 and 2010 CPS.
The authors used five indicators for the economic insecurity index: economic hardship, employment instability, housing hardship, family structure, and parental health and insurance coverage. Parent's educational attainment was used as a measure of children's economic status and the analysis shows that children of parents with low levels of educational attainment are much more likely to face economic insecurity than those with higher levels of educational attainment.
According to the report, the housing hardship indicator of the economic insecurity index indicates that 37% of children lived in rental homes in 2010, an increase of 4 percentage points from 2007. Children whose parents had high school or some college degree and those whose parents had Associate degrees account for most of this increase. The share of children doubling up, or living in a household with more than one family, increased from 16% in 2007 to 18% in 2010. This increase was largely driven by the increase among Hispanic children.
Click here to view Economic Insecurity in Children's Lives: Changes over the Course of the Great Recession.
Click here to view the report fact sheet.