Will Budget Deal Include the Sequester?
Is the Sequester the Law of the Land?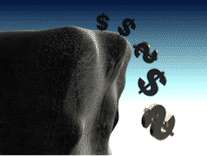 As a deal on the budget and the debt ceiling is being negotiated, Politico reported that the opposition of many Republican Hawks to the sequester has changed.
Having railed against sequestration all summer, the Senate's Republican hawks are suddenly silent—almost AWOL.

The change is important to understanding the budget maneuvering now in Washington and reflects the real collateral impact of the tea party's government shutdown strategy over healthcare reform.

It wasn't the opening shot against Obamacare. It was the ricochet: making it harder for mainstream defense Republicans to work with Democrats on changes in the machinery dictated by the Budget Control Act.

Indeed, the new mantra for the GOP is that the lower budget caps of $967 billion should not be altered. That the BCA is the "law of the land" just as much as the Affordable Care Act championed by President Barack Obama. And going into the 2014 elections, this is a way to show voters that Republicans have brought spending down— even if the same BCA assumes appropriations will be back up just a year from now.
Senator Rand Paul was quoted as saying on CNN's "State of the Union
"I can't imagine you're going to get Senate Republicans to vote for something that exceeds the sequester caps. I think it's a huge mistake for the country." The No. 1 concern for the country is its debt, he said.
Politico reports the House may be more open to changes.
Ironically, House Republicans, who forced the government shutdown fight first over Obamacare, seem more open to changes in the spending caps.

Options were discussed in staff talks with the White House after a members' meeting with Obama last Thursday. Sequestration would not be fully replaced, but the idea is that alternative savings can be found from entitlement programs to ease the swings required under the law.

But thus far the Senate GOP has proposed only six or 12 month continuing resolutions that do nothing up front to stop sequestration from going into effect in January.

Senate Minority Leader Mitch McConnell (R-Ky.), running for re-election in 2014 and under tea party pressure back home, has been most adamant no changes be made in the caps. And hawks like Sens. John McCain (R-Ariz.) and Lindsey Graham (R-S.C.) seem to be pulling their punches after loudly complaining of sequestration's impact.
The continuation of the sequester would have an enormous impact on HUD programs. 

Click here to read the full article.