Housing Priorities Revealed Through Shutdown
Affordable Housing Gets
"Short End of the Stick"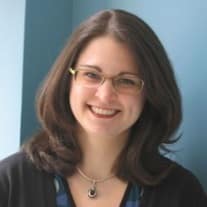 On October 8, 2013, Shelterforce's Rooflines blog featured a post, "What the Shutdown Reveals About U.S. Housing Priorities."
Corianne Payton Scally of University of Albany's Urban and Regional Planning Programs writes of the U.S. Dept. of Housing and Urban Development's (HUD's) contingency plan:
"But reading between the lines, it is clear that affordable rental housing receives the short end of the stick…again:

Existing project-based Section 8 contracts may expire without renewal;
Multifamily projects under construction may have funding stall, or may be allowed to draw down funds without required quality inspections;
Voucher holders may lose their homes if their landlords do not receive the contracted supplemental rent payments from HUD;
Some local public housing authorities may run out of funds at the end of the month.

While protecting the most vulnerable populations remains HUD's priority, poor households continue to lose out most during the shutdown, particularly those dependent on quality rental housing units. What does this tell us about our nation's housing priorities? It provides further evidence that housing programs serving the most vulnerable remain the most vulnerable."
Drastically reduced HUD staffing and funding that will run out at the end of the month puts the most vulnerably housed at the greatest risk.
Scally also explains how the secondary mortgage market and programs of state housing finance authorities remain pretty much unharmed.
Click here for the entire blog post.