What is the Debt Ceiling?
Gridlock in Washington Continues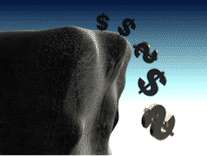 A potential default on the nation's obligations drawing very near as the Thursday, October 17, 2013 deadline fast approaches.
Today, at the eleventh hour, both the Senate and the House are expected review a deal to reopen the government and extend its borrowing authority. However, the extension will be short-term and require another budget fight in early 2014.
Under the agreement, the government would be funded through Jan. 15, and the debt ceiling would be raised until Feb. 7. The Senate will take up a separate motion to instruct House and Senate negotiators to reach accord by Dec. 13 on a long-term blueprint for tax and spending policies over the next decade.
As the gridlock in Washington continues, many of us may be asking, "What Exactly is the Debt Ceiling? "
The New York Times has posted on its website a two minute video explaining the debt ceiling issue.