Government Reopens for 3 Months
NJ Votes 13-1 to
End $20B Shutdown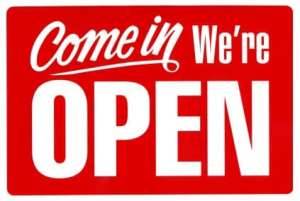 At the eleventh hour Congress voted to end the shutdown and avoid default. The sixteen day shutdown costs the economy at least $20 billion dollars. Government offices will reopen today October 17, 2013.
Both NJ Senators and all members of the NJ House delegation voted in favor except for Congressman Scott Garrett.
Mark Zandi of Moody's Analytics told CNN's Christine Romans on Tuesday that the standoff has cost the economy about $20 billion in gross domestic product. GDP is a measure of the goods and services produced by an economy.
The agreement establishes three dates for action.
Friday December 13, 213, Congress will need to negotiate a budget for 2014 and a plan for tas and entitlement reform.
Wednesday January 15, 2014, is the date that the current resolution to keep the government ends.
Friday February 7, 2014, is the next date that the debt celling will need to be increased.
The January 15th date is also the date that the net round of the sequester would begin unless an alternate method of paying for the reductions is found.
Even in defeat, Senator McConnell said:
"For today, the relief we hope for is to reopen the government, avoid default and protect the historic cuts we achieved under the Budget Control Act."
With other Senators calling the sequester the law of the land, now is the time to remain vigilant to ensure that the next round of the sequester is not implemented.