Youth At Risk Bill Introduced
Addresses Foster Care System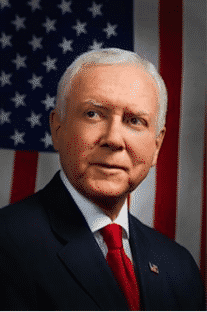 On September 18, 2013, Senator Orrin Hatch (R-UT) introduced S. 1518, the Improving Outcomes for Youth At Risk for Sex Trafficking Act of 2013.
The legislation has been referred to the Senate Committee on Finance. Senator Hatch said in his remarks upon introduction of the bill that S. 1518 is intended to improve outcomes for youth in the foster care system, a population that is at disproportionate risk of sex trafficking and experiencing homelessness.
Among other provisions, the bill would do the following to try to address these challenges. The legislation would:
Amend the John H. Chaffee Foster Care Independence Program to provide housing assistance to youth under age 26 who have aged out of foster care and are pregnant, parenting, or a victim of sex trafficking. The bill authorizes $440 million in annual appropriations to states for housing assistance and $60 million to states for the education and training vouchers for youth who have aged out of foster care;
Redirect funds from the Social Service Block Grant program to address challenges faced by youth in or aging out of the foster care system including for housing for youth who are at risk of or have been trafficked;
Require states to develop standards and processes for identifying youth at risk of or who are being trafficked; and
Eliminate federal matching funds for group homes for youth in the foster care system, after one year of consecutive time spent in a non- family foster home or 18 months non-consecutive care spent in a non-family foster home.
Click here for the full text of S. 1518.