New York's Rise in Homelessness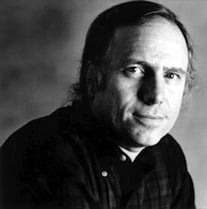 In a piece for the October 28, 2013 issue of The New Yorker, contributor Ian Frazier writes about New York's homeless population, "The Hidden City," and the policy debates surrounding it. Frazier spends time with individuals experiencing and homeless and explores the City's shelter system.
Sheltering the homeless is expensive and many would argue, including the homeless themselves, that funding permanent housing would be less expensive. Said one individual who Frazier interviewed outside the City's Prevention Assistance & Temporary Housing (PATH) Center:
"They spend so much money on us. It costs $300 a month to put one family in a shelter! Why don't they just give us part of that money so we can afford our own place to live?"
Frazier gives a detailed history of homelessness in the City and its experience with the State of New York's "Right to Shelter" policy and the ongoing battle between the City's Department of Homeless Services and the Coalition for the Homeless.
The increase in homelessness under the Bloomberg administration leaves its next mayor with the problem of what should be done to end homelessness?
"For baseball games, Yankee Stadium seats 50,287. If all the homeless people who now live in New York City used the stadium for a gathering, several thousand of them would have to stand. More people in the city lack homes than at any time since . . . It's hard to say exactly."
The piece includes stories of and conversations with individuals experiencing homelessness.
Click here to read the entire article.