Ending Homelessness With Healthcare Reform
Tools to End Homelessness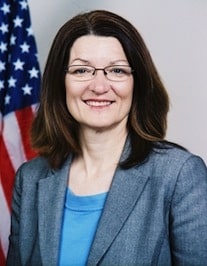 In a recent blog post, U.S. Interagency Council on Homelessness Executive Director Barbara Poppe addresses Continuum of Care (CoC) and Ten Year Plan (TYP) leaders around making the best use of the Affordable Care Act (ACA) to end homelessness.
Writes Poppe, "The Affordable Care Act is a tool, but a tool is only as good as its user. It will take our collective efforts to help implement the law and fully leverage it to end homelessness."
In June 2013, Gov. Chris Christie signed a state budget that includes $227 million for Medicaid expansion in the state. However, he vetoed legislation that would have made the expansion permanent in the state.
Poppe poses the following questions regarding healthcare reform and ending homelessness:
Are you aware of your state's decisions around the implementation of the Affordable Care Act? See above. Is your state participating in Medicaid expansion and will the Health Insurance Marketplace be state- or federally-operated? New Jersey's marketplace is federally operated.
Has your CoC/TYP organized trainings for providers on how the Affordable Care Act is being implemented in your state and how to apply for health insurance through the marketplaces? Does your CoC/TYP website contain information about how the Affordable Care Act will work for people at risk of and experiencing homelessness in your state?
Have you considered how leveraging Medicaid to pay for services in permanent supportive housing might free up HUD Continuum of Care funds to pay for additional housing units?
Have you educated your Medicaid officials, managed care organizations, and health policymakers about the role that permanent supportive housing can play in improving outcomes while lowering health care costs? Have you engaged them in conversations about how Medicaid and managed care benefits can cover and pay for services in permanent supportive housing?
Are you doing everything you can do to help people experiencing homelessness get educated about and enroll in the expanded Medicaid program? Are you partnering with Health Care for the Homeless, community health centers, or other health care organizations to determine how they can help with Medicaid enrollment and deliver primary and behavioral health services to people experiencing homelessness?
Click here to read the entire post and to view resources.