Policy and Funding Solutions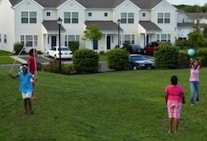 The New York Times recently featured a debate, "Housing That's Not a Luxury" in its October 16, 2013 Opinion Pages.
Experts in the field gave their opinions around "What programs could increase the amount of affordable homes in New York and elsewhere?"
While some of the solutions focused specifically on New York City specific, many of the recommendations could be translated to other parts of the region and country.
As just a few examples of suggested policy changes:
Click here to read the entire debate.