Nationally, Over 1.1 Million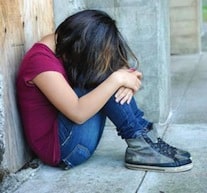 An October 24, 2013 Washington Post article reports that a "Record Number of Homeless Children (are) Enrolled in Public Schools."
In New Jersey, the report found 4,897 homeless students were enrolled in public schools during the 2011-2012 school year. This shows a 22% decrease from the 2009-2011 school year. However, this number may be an underestimate.
Nationally, the report found over 1.1 million homeless children and youth enrolled in school in 2011-2012. This number represents a 10% increase from the 2010-2013 school year and a 72% increase from before the recession.
According to the Post's article, advocates are using this data to make the case for more assistance for homeless youth and families,
"'Darla Bardine, policy director of the National Network for Youth, said in a statement: 'Children and youth who are homeless suffer and this data confirms what the homeless youth field has been seeing on the ground, the number of homeless youth and families in need of housing and services has been increasing as local and state supports have decreased. Congress needs to act with urgency in scaling up the housing, care and support these children and youth need to succeed.'"
Click here for the of 2011-2012 Federal Data Collection and Three-Year Comparison.
Click here for the Post's analysis of the data.