Greasy Lake and Tent City
Housing Everywhere But
No Place to Call Home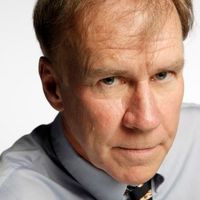 Over the past few years, there has been a lot in the news about the "tent city" in Lakewood, New Jersey.
In a recent Star-Ledger column, Paul Mulshine gives an interesting "take" on this community of homeless individuals.
In "Greetings from the once – and future? Greasy Lake," Mulshine comments on how the increasing development of townhomes and other housing in Lakewood is a contrast to the tents and trailers and living conditions that make up the "tent city."
He worries that pollution by the probably over development will cause an actual "Greasy Lake" in Lake Shenandoah County Park.
Mulshine says:
Housing, housing everywhere. So why are people living in tents?

That question's been in the news ever since township officials began an effort to shut down an encampment in a patch of piney woods just a bit south of that lake. It's known as "tent city" and it's home to more than a hundred people often labeled as "homeless."

Actually, they're not homeless. Most have homes of some sort. Some live in trailers. Others have cobbled together makeshift shelters using 2-by-4s, plywood and plastic sheeting.

I dropped by one day last week to talk to some of the campers. One of them was an African-American guy who gave his name only as Clarence. He told me a story that could have come out of a Springsteen song. He was born in Lakewood and grew up there. He lost his house in the recession and now this was the only place in town he could afford.
Click here to read the full column.