NOFA Priorities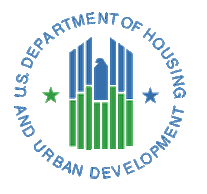 On Friday, November 22, 2013 the U.S. Department of Housing and Urban Development (HUD) released the Notice of Funding Availability (NOFA) for Fiscal Years 2013 & 2014 Continuum of Care (CoC) Competition.
The FY2013 and FY2014 CoC NOFA is a competitive grant making process that provides funding to communities to support their efforts to end homelessness. Funding provided through the CoC process supports programs that provide services, transitional housing, safe havens and permanent housing opportunities to individuals and families experiencing homelessness.
In the FY2013 and FY2014 NOFA HUD has outlined their homeless policy priorities that will govern this year's scoring and funding process. The policy priorities outlined in the FY2013 and FY2014 NOFA are tied directly to Opening Doors: Federal Strategic Plan to Prevent and End Homelessness.
HUD will evaluate the extent to which local communities work to advance HUD's goals outlined in Opening Doors through implementation of the following policy priorities:
Strategic Resource Allocation

– HUD will examine the extent to which local communities evaluate all CoC funded programs to determine effectiveness, performance and their ability to help address HUD policy priorities. Communities should make funding recommendations based on program effectiveness and should reallocate funds towards new projects for those programs that are under performing

Ending Chronic Homelessness

– HUD would like to see communities take the following steps to end chronic homelessness among individuals and families:

Increase the number of beds for the chronically homeless through the reallocation of existing funds to develop new projects that exclusively serve chronically homeless individuals and/or families
Target turnover in existing permanent supportive housing units to chronically homeless individuals and families
Implement a Housing First model which offers low barrier entry into the program, a focus on rapid housing placement and stabilization, and a separation of participation in services from housing placement/program enrollment and stability

Ending Family Homelessness

– HUD would like to see communities take the following steps to end family homelessness:

Implement Rapid Re-Housing programs which work to place families in permanent housing as quickly as possible and provide time-limited rental assistance and support services that is individualized, flexible and designed to support long-term housing stability
Create new Rapid Re-housing projects for homeless families through the reallocation fund

Removing Barriers to CoC Resources

– CoCs should review program eligibility criteria and local barriers to accessing housing and services. Communities can improve access to housing and services for the homeless by taking the following steps:

Develop a Centralized or Coordinated Assessment system which connects those experiencing homelessness with the most appropriate housing and service options
Review Transitional Housing programs to determine cost effectiveness, performance and level of impact. Communities need to review the level of service provided by transitional housing programs and entry/eligibility criteria to determine whether those households most in need of the more intensive services are able to access them. Communities should use this information to identify whether rapid re-housing is a more effective model
Individuals and families most in need should be prioritized for placement in programs. This can include those with the longest histories of homelessness, unsheltered homeless families, medically frail/vulnerable individuals, etc.

Maximize the use of Mainstream Resources:

CoCs should proactively seek & provide information to recipients about mainstream resources and funding opportunities that could supplement and/or replace CoC dollars dedicated to services
CoCs should be preparing for the Affordable Care Act by working with agencies, projects and participants on enrollment and outreach activities

Building Partnerships:

CoCs should actively work to engage Public Housing Agencies (PHA) in the planning and project implementation process in order to facilitate access to PHA housing resources
CoCs should work to engage philanthropy in the local process in order to maximize resources available to support efforts to end homelessness.

Other Priority Populations

– While HUD funds for new projects can only be used for the chronically homeless and homeless families, communities should work to include the needs of additional subpopulations in their process including:

Veterans – CoC funded projects should prioritize homeless veterans ineligible for VA services to the greatest extent possible. In addition CoCs should be coordinating with the local VA on homeless resources such as HUD-VASH and SSVF
Homeless Youth – CoCs should understand and describe the needs of homeless youth in their community and describe the resources available to provide for their needs.
For additional information on HUDs Policy Priorities please see the FY2013 & FY2013 CoC NOFA and Opening Doors: Federal Strategic Plan to Prevent and End Homelessness.