Leading for the Future on December 11
Network Announces
Conference Speakers
New this year as part of its annual conference on Wednesday, December 11, 2013, the Housing and Community Development Network of New Jersey (the Network) will convene Affinity Roundtables.
Monarch Housing will be assisting the Network in facilitating the Homeless Providers and Advocates roundtable and developing an advocacy plan for ending homelessness. Recently, the Network and Monarch hosted a Federal Policy webinar. Some of these issues may help to frame the discussion.
All interested parties are encouraged to join us!
After over 30 years of service, Newark Field Office Director Diane Johnson will be retiring from the U.S. Department of Housing and Development (HUD). In recognition of all her contributions to New Jersey, the Network will be honoring Diane with the inaugural Community Development Champion Award. We will also be presenting the Excellence in Media Award to Shelterforce for outstanding coverage of the community development field.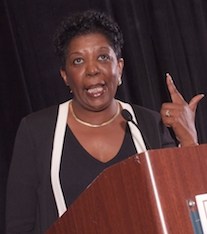 The keynote speaker, NeighborWorks® America Northeast Regional Director Deborah Boatright will lead the afternoon panel discussion, Using Our Past Successes to Address Future Challenges. This dynamic discussion will include key leaders who have witnessed and been involved in the evolution of CDCs from a variety of viewpoints, and who will share ideas about the future for our work. Panelists include:
The deadline to register for the event is Wednesday, December 4, 2013. The cost is $25 for members and $50 for non-members.
Click here for more information including an event agenda and registration.
Not already a Network member? Click here for information about how to join the Network and receive the discounted registration link.