Housing Modernization Bill Introduced in Senate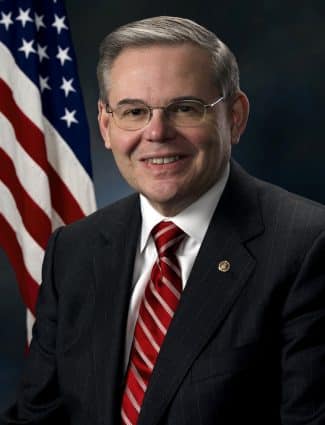 Companion to H.R. 3700 Housing Modernization Bill
Broad housing modernization legislation was introduced on June 22, 2016 by Senate Banking Subcommittee on Housing, Transportation, and Community Development Chair Tim Scott (R-SC), Ranking Member Bob Menendez (D-NJ), and Senators Chris Coons (D-DE) and Roy Blunt (R-MO).
The "Housing Opportunity Through Modernization Act" (S. 3083) is the Senate companion bill to legislation (H.R. 3700) that the House already approved unanimously in February. Advocates continue to urge the Senate to pass the bill by unanimous consent.
"In a state like New Jersey, finding an affordable place to call home can be terribly difficult – especially for lower income families. That's why I've fought for years to expand affordable housing opportunities especially in neighborhoods with quality schools, reliable transportation, and access to good jobs. I'm pleased that we've been able to craft a bill that builds on what works in our federal approach to affordable housing, and makes smart changes in areas that need improvement. I'm optimistic we'll be able to get this bi-partisan legislation over the finish line."

Said Senator Menendez.
As does H.R.3700, S. 3083 would make several important changes to the operation of housing assistance programs:
Improves the project-basing of vouchers to increase housing options while ensuring housing choice.
Changes income reviews to allow residents to hold onto 100% of increased earnings for longer periods.
Imposes housing assistance limits for households with incomes above 120% of the poverty level.
Streamlines income deductions while requiring hardship exemptions for negatively impacted families.
Allows for expedited inspection processes for units to be rented to voucher holders to quicken local efforts to house families and individuals.
Updates the Housing for Persons with AIDS (HOPWA) distribution formula.
"Our low income and working class families need solutions, not political bickering, and I am proud to help introduce this bipartisan legislation to address challenges with our nation's affordable housing programs. This is a win-win – we are strengthening work incentives, improving access to better schools and working to reduce homelessness while streamlining programs to cut costs and protect taxpayers. I want to thank Senators Menendez, Blunt and Coons for their efforts, and to the House of Representatives for passing this important bill unanimously earlier this year."

Senator Scott said.
Housing Opportunity Through Modernization Act of 2016
Subscribe to our newsletter and receive News You Can Use every morning.