Register for Under One Roof Network Conference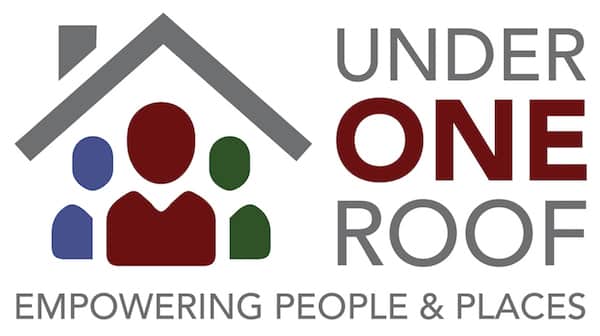 Join the Network for Lively an Informative Under One Roof Discussion and Collaboration
It is not too late to register now for Under One Roof, the Housing and Community Development Network of New Jersey's (the Network) annual conference and membership meeting, on Friday, October 21, 2016 at the Crowne Plaza in Monroe, N.J.
Registration cost is $50 for members and $100 for non-members.
Last year's event sold out, so register now for the chance to participate in workshops on:
Neighborhood Revitalization & Community Stabilization
Nonprofit Operations
Housing Counseling
Affordable Housing Policy
Healthy Homes/Healthy Communities
Under One Roof has become New Jersey's premier gathering of community development practitioners, housing advocates and private sector partners. The Network expects over 250 policy, planning and organizing experts, as well as public and business leaders from around the state.
This year's award winners include:
Community Development Champion – The Honorable Ras J. Baraka, Mayor of the City of Newark
This award is presented to a public official who has provided exceptional support and leadership for community development in NJ. Mayor Baraka has been a driving force behind Newark's renaissance, implementing policies that create jobs and affordable homes in the city. He has also been an ally for Network members fighting for environmental justice in the City of Newark.
Exceptional Community Partner – Supportive Housing Association of New Jersey
This award is presented to a partner or allied organization that works closely with the Network to build strong communities and ensure economic and social justice in our state. As advocates for New Jersey residents living with special needs, the Supportive Housing Association has been a key ally in the fight to protect the Mount Laurel doctrine and increase affordable home opportunities.
Advocacy and Organizing Award – Ironbound Community Corporation & New Brunswick Tomorrow
This award recognizes outstanding achievement in a local advocacy and/or organizing campaign that furthers the Network's mission: supporting the creation of affordable homes, economic opportunities, and strong communities. We recognize both Ironbound Community Corporation and New Brunswick for their outstanding efforts to make their respective communities thrive.
Outstanding Municipal Partner – New Development – City of Union City & Springfield Township
This award is presented to municipalities that have worked with community developers to create more affordable homes in their communities.
Outstanding Municipal Partner – Redevelopment – Egg Harbor Township & Township of Berkeley
This award is presented to municipalities that have worked with community developer to revitalize their communities.
Outstanding Municipal Partner – Healthy Homes and Communities – City of Bridgeton
This award is presented to municipalities that are effectively addressing widespread issues that impact the health of neighborhoods and residents.
Spots are filling, so register now for what promises to be a day of lively, informative discussion and collaboration!
Sponsors for Under One Roof include:
Follow conference updates on Twitter with the hashtag #Under1Roof.
Conference Page and Registration
Subscribe to Our Newsletter and Receive News You Can Use Every Morning