How America's Structural Racism Helped Create the Black-White Wealth Gap
Structural Racism, Injustice and Poverty in America and New Jersey
The Center for American Progress has published a new report, titled "Systematic Inequality: How America's Structural Racism Helped Create the Black-White Wealth Gap."
The report explores how the racial wealth gap in America has grown in the last decade and will continue to grow without instituting targeted policies.
The report explains how years of systematic discriminatory practices continue to negatively impact the wealth and income of African American families.
In the United States, African American families face a widening wealth gap between them and their white counterparts, leaving many African American families much more vulnerable to economic insecurity.
The report concludes with several policy recommendations to begin to address these inequities. Several recommendations support increased access to housing, including:
expanding home-ownership opportunities among black families,
expanding access to Community Development Financial Institutions (CDFIs), creating and
protecting fair housing policies, and ensuring access to affordable housing.
On Wednesday, May 16, 2018, Monarch Housing Associates in partnership with Seton Hall University Law School, the Anti-Poverty Network of NJ, and NJ Institute for Social Justice will host a Public Policy Forum on The Color of Law.
Please save the date for this important event and opportunity to delve deeper into the issue of segregation. The Forum will include the opportunity to discuss how we can all work to further advance fair housing in New Jersey. Registration for the May 16 event to be held at Seton Hall Law School in Newark will begin on early April 2nd.
Keynote speaker and The Color of Law author Richard Rothstein will present the national research in his book and take questions from the audience. Rothstein is a research associate of the Economic Policy Institute and a Fellow at the Thurgood Marshall Institute of the NAACP Legal Defense Fund.
He lives in California, where is a Fellow of the Haas Institute at the University of California–Berkeley. He focuses on the forgotten history of how the U.S. government segregated America.
Following Rothstein's presentation, Renee Koubiadis, Executive Director Anti-Poverty Network (APN) of NJ will give an overview of APN's report, "The Uncomfortable Truth: Racism, Injustice and Poverty in NJ." Koubiadis will take questions about the report's findings from the audience. Click here to read more about their report.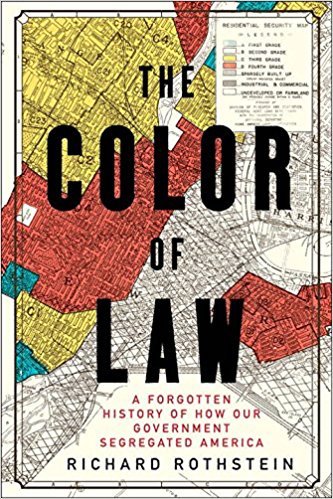 Systematic Inequality: How America's Structural Racism
Subscribe to Our Newsletter for News You Can Use Everyday