Rosemary Shares the Impact of Not Having An Affordable Home
On July 24, We will Tell Our Elected Officials in DC to Protect and Expand the Housing Choice Voucher Program
At this year's Congressional Reception on Wednesday, July 24, Rosemary Ebron is one of 13 individuals who will speak about the impact of homelessness on their lives. Please register today to join Monarch Housing Associates and our 32 Partner Organizations in D.C
Rosemary lives in Carteret, New Jersey and is a constituent of U.S. Representative Frank Pallone (D-NJ-6).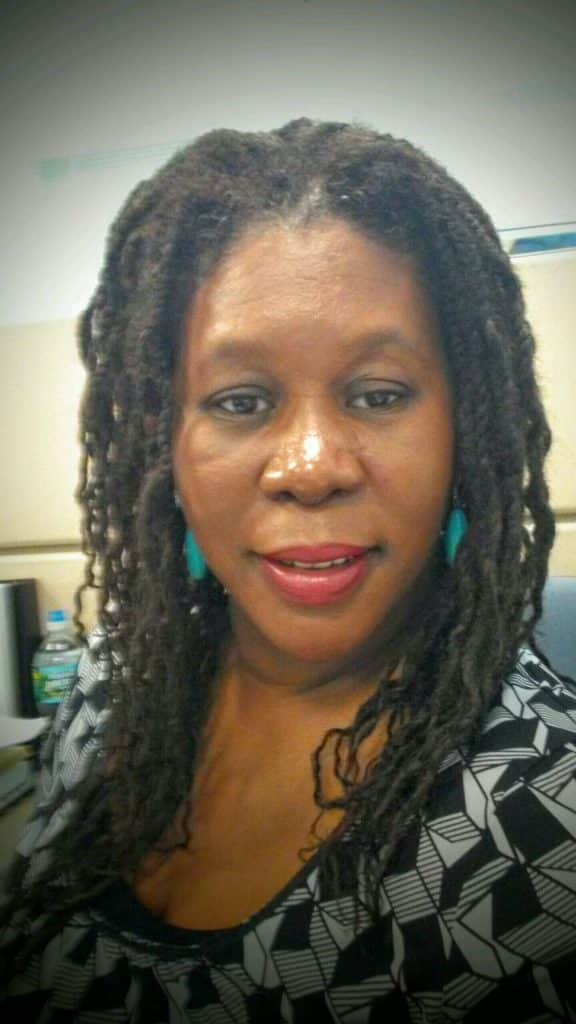 In 2012, Rosemary went through a divorce and sometime thereafter began to incur financial strain and housing insecurity. For many years, Rosemary and her daughter lived without a home. They slept in hotels, a family member's home, and her car.
Rosemary kept her job the entire time she was homeless. She always went to work, even on days when she had just two hours of sleep or had to sleep in her car. From experience, she confirms that housing is healthcare, saying that her health declined significantly during this time.
Rosemary says that sometimes finding housing or obtaining services was more difficult because she had a job. Many shelters didn't allow Rosemary and her oldest daughter to stay because she had a certain level of income. Of the shelters that she was allowed to stay at, they did not provide flexible services that worked for her working lifestyle and family. Once, a shelter employee told her that she did not "look homeless," insinuating she that she did not fit the stereotype of who might need resources or services.  That comment still upsets Rosemary even years later.
Due to poor credit, a result of hard times following her divorce, landlords refused to rent to Rosemary. Like so many Americans, Rosemary's credit followed her for years. When deciding to approve tenants, many landlords rely solely on a faceless credit score, rarely considering the situations that cause poor credit, like health problems or divorce. If not for her credit score and underfunded programs like the Housing Choice Voucher Program, Rosemary may have found an apartment that she could afford years before.
Rosemary describes herself as a people-person and embraced the opportunity to speak at the Congressional Reception. She believes individuals experiencing homelessness need to understand that "there is triumph after incurring hardship."  She hopes to be an example of how it is possible to move past homelessness. She also believes she needs to show elected officials the necessity of increased affordable housing funding.
While she works incredibly hard and doesn't have much free time, Rosemary enjoys spending quality time with her daughters.  They enjoy spending time watching movies or going on drives together.
The housing affordability crisis in America affects many Americans. Section 8 Housing Choice Vouchers allow individuals to live in safe, affordable and accessible homes of their choosing. Vouchers have effectively reduced childhood poverty and contributed to stronger, healthier communities.
But, the shortage of available vouchers prevents most eligible households from being able to move in to their own affordable homes. Protecting and expanding the Voucher Program is one of the Federal Policy Priorities for the 2019 Congressional Reception.  Each week, we are highlighting a different policy priority of the Congressional Reception and this week, we are focusing on Affordable Homes.  We request that our elected officials protect and expand the Section 8 Housing Choice Voucher program to help connect families to areas of opportunity with access to good schools, well- paying jobs, healthcare and transit
Everyone deserves a safe, affordable home. Show your support for Rosemary and others impacted by homelessness on Wednesday, July 24. Join elected officials and other attendees in Washington, DC, to hear Rosemary's story and the stories of thirteen other individuals personally impacted by homelessness.