Underfunding Voucher Program Increases Length of Homelessness
Susan Tells her Story of a Lengthy Wait for Housing Choice Vouchers
Susan Biegen, a mother and case manager, will speak about experiencing homelessness at this year's Congressional Reception in Washington, DC. Susan, joined by thirteen others, will speak to their elected officials about the importance of funding critical housing programs. 
It is not too late to register to join us for the 2019 Congressional Reception. Click here to register for the event. Please note that the buses departing from Newark, Trenton/Westville, and Teterboro/Cranford are filled to capacity and other buses are reaching capacity.
Susan lives in Hackensack, New Jersey. She will be addressing US Senator Robert Menendez (D-NJ) and is also a constituent of US Representative Josh Gottheimer (D-NJ-5).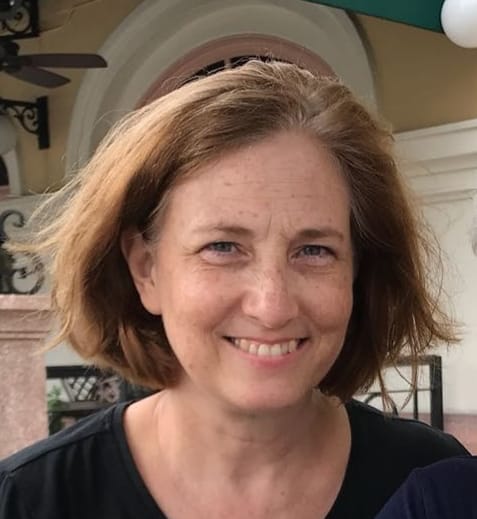 After an 18-year marriage, Susan and her husband divorced. Her ex-husband stopped paying child support and Susan, while fortunate to find a part-time job, found herself unable to keep up with rent.
Susan saw an advertisement for Section 8 Housing Choice Vouchers available and applied for a voucher without knowing exactly what it was. However, the waitlist for vouchers was long.
Susan's landlord worked out payment arrangement with her, but she was still unable to afford the rent without a voucher.
She found two part-time jobs, working a combined forty hours every week. Unfortunately, Susan fell behind on rent payments and was unable to catch up. She contacted agencies that promised to help her prevent eviction. But the wait-time for eviction prevention assistance was too long. Her landlord evicted her and her family from their home. They then moved into a friend's basement.
Still waiting for a Housing Choice Voucher, Susan consistently updated her address and financial information so that if a voucher should become available, the housing authority could contact her.
Susan's family stayed in their friend's basement during that 7-year period. While she was grateful for a place to stay, she says her family suffered from the abrupt move and living in such close quarters.
In 2014, Susan finally received a voucher, but finding an apartment adequate for her family still proved challenging. The family eventually found an affordable home where they have lived for 5 years.
Although there is an abundance of new housing nearby, Susan notes that only a small portion of that housing is affordable. She hopes developers will shift into building less luxury housing and more affordable housing.
Susan went back to school, earning an associate degree and bachelor's degree while continuing to work two part-time jobs in the social services field. She earns too much income to qualify for Medicaid, so she searched for a job that offered health insurance.
Susan works at Alliance Against Homelessness, helping others obtain supportive housing and services. Despite working full-time there, Susan works an additional part-time job to support her family. She says that while her kids are resilient, it's challenging to live in a two-income world. Despite the challenges she faces, Susan describes herself as kind, resilient, and resourceful.
Susan looks forward to speaking at the 2019 Congressional Reception about the importance of increased funding for vital housing programs. No family should have to wait seven or more years on a waitlist to receive Vouchers.
Expanding and improving the Section 8 Housing Choice Voucher program is one of the 2019 Federal Policy Priorities. Increased funding would shorten the waiting time for families like Susan's. Additionally, an increase in funding for housing development programs, like the National Housing Trust Fund or Low-Income Housing Tax Credits, would increase the supply of affordable housing in communities around New Jersey.
Show your support for Susan and the thirteen other Impact Speakers by registering for the 2019 Congressional Reception! Register today to make sure you have a spot on one of the six buses leaving from New Jersey.