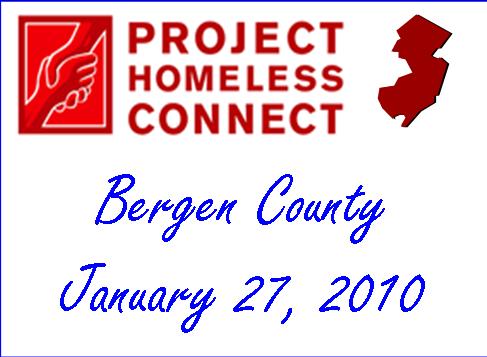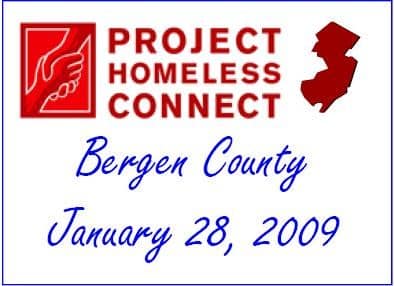 McNerney Announces Project Homeless Connect
The Paramus Post
By Mel Fabrikant Saturday, January 24 2009
Bergen County Executive Dennis McNerney and the Department of Human Services today announced that on Wednesday, January 28 from 9:00 a.m. to 3:00 p.m., the county will be participating in Project Homeless Connect (PHC) at the Bergen County Community Action Partnership Drop-In Center in Hackensack.

PHC is a successful homeless outreach program that began in San Francisco, California and offers the community an opportunity to aid the homeless by providing needed services and support
To read the full article click here
Project Homeless Connect 2009
January 28, 2009
Bergen County Community Action Partnership
67 Orchard Street,
Hackensack, NJ 07601
9:00am ~ 3:00pm
As Bergen County embarks on its third annual Project Homeless Connect Event the planning committee has worked to expand the event and offer a wide array of services. Working with local businesses and community organizations, Bergen County will offer the following give-aways:
* Hygiene packets donated by Wrap4ASmile
* Breakfast to be provided by Alpha Kappa Alpha Sorority
* Hats Scarves and Gloves collected by the Bergen County Department of Human Services
* Under clothes to be provided by the United Way of Bergen County
* Gift cards to local fast food restaurants and businesses
* Haircuts to be provide by the Parisian Academy
* Snacks for PHC event provided by Trader Joe's
* Bergen County Board of Social Services raised funds to purchase gift cards
* United Water will provide water bottles for PHC guests
Those attending the Project Homeless Connect Event will have the opportunity to meet with service providers from across the county including Social Security, the Board of Social Services, and employment services. Flu Shots and HIV testing will also be available at the 2009 site.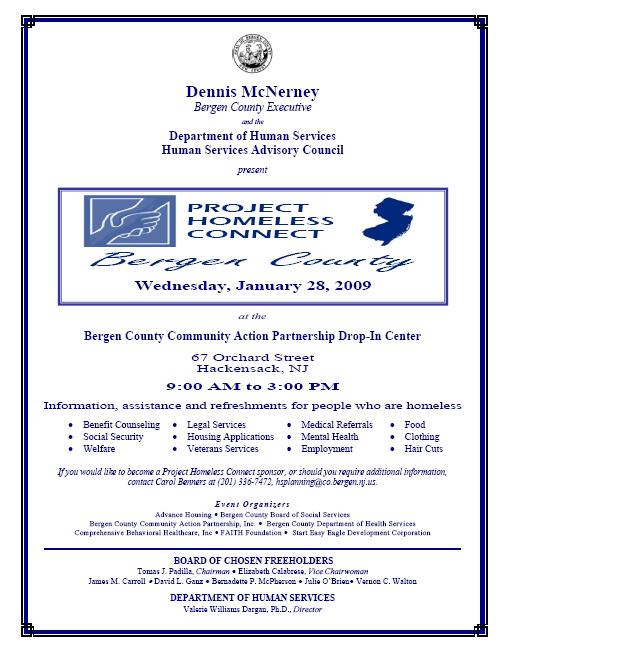 In addition to the many services that will be offered at the Project Homeless Connect location, Bergen County will conduct an extensive street count of the unsheltered homelesss. Information and give aways will be available to those encountered on the street along with the possibility of transportation to the Project Homeless Connect site.
To learn more about Bergen County's Project Homeless Connect 2009 contact:
Angelyn Chueng
Bergen County 2009 Project Homeless Connect
cpm_viewRandomMediaFromAlbum (1,4,100);
$objCpm->cpm_close;
?>
Bergen County 2008 Project Homeless Connect
cpm_viewRandomMediaFromAlbum (1,4,62);
$objCpm->cpm_close;
?>
Bergen County 2007 Project Homeless Connect
cpm_viewRandomMediaFromAlbum (1,4,18);
$objCpm->cpm_close;
?>