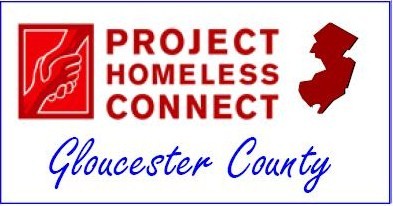 Gloucester County Times
Thursday, January 29, 2009
By Christina Paciolla
Even though snow, ice and slush covered most of Gloucester County Wednesday, social services workers and members of some police departments participated in the state's homeless count, a census whose results are evaluated by the federal Department of Housing and Urban Development.

"We're sent out to try to collect ÔX' amount of data," Glassboro Police Chief Alex Fanfarilllo said, who added that it's going to be tough finding somebody in the borough.

Regardless of whether the weather kept the county's homeless off the streets Wednesday, local agencies and police departments kept their eyes open. Merilee Rutolo, vice president of the Center for Family Services, said that families living in shelters as part of their program were asked to fill out surveys.

Demographic information is gathered, Rutolo said, such as family situation, prior housing and what services they may have received. The Corporation for Supportive Housing is compiling the data statewide.

In 2007, the last time every New Jersey county participated in the count, there were more than 17,000 people who met the government's definition of homeless, which doesn't include the nearly homeless, such as those staying temporarily with friends or family.

Nationwide, about 124,000 were counted two years ago.

The state report from Wednesday's count will not be compiled for a few months and the federal one is not expected to be done until sometime next year. HUD officials say the tallies are useful for assessing the need for services and are not used to determine how much federal grant money each state or community receives.

"It's helpful for us," Rutolo added, "as we can identify what the needs are in the community."

Janice Seeler of GodMother's Blessing Shop on South Broad Street in Woodbury, whose proceeds benefit the Mother/Child shelter for Center for Family Services, said that as of 3 p.m., the six people questioned that came into the store didn't qualify for the survey. Last year, GodMother's surveyed about three or four people.

For every homeless person counted this week, two to three times as many are homeless at some point during the year, said Alison Recca-Ryan, the director of the Corporation for Supportive Housing, which runs New Jersey's census.
To read the full article click here