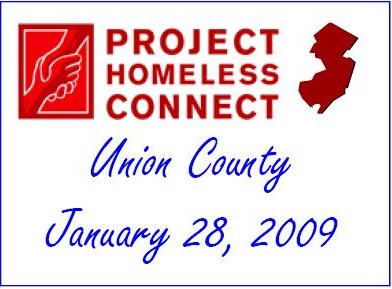 The Elizabeth Coalition to House the Homeless will be hosting their annual Service Fair for the Homeless on Wednesday, January 28, 2009 from 1:00 pm to 3:00 pm at Saint Joseph's Social Service Center, 118 Division Street, Elizabeth, New Jersey.
This year's Service Fair, entitled Homeless Connect will be the location for Union County's annual Point in Time Survey, which is part of the HUD mandated national homeless count. The fair is designed to provide homeless and needy people with information about social services, including rehabilitation, transitional housing, health and women's services. There will be free HIV rapid tests, free eye exams, and free legal advice.
The fair serves as a unique opportunity to provide information to the public while providing vital statistics that are necessary in order for agencies like the Coalition to receive adequate funding to provide more resources to a wider range of homeless individuals and families. Refreshments will be served. For more information, contact (908) 355-2060 or e-mail.