Registration for Public Policy Forum With Matthew Desmond and US Senator Cory Booker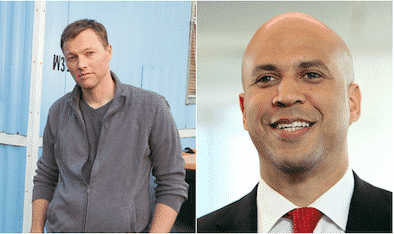 October 12, 2017, Public Policy Forum with Mathew Desmond, Author of Evicted, and US Senator Cory Booker
Join us on Thursday October 12, 2017, at Drew University for a public policy forum with Matthew Desmond, the Pulitzer Prize winning author of Evicted and US Senator Cory Booker. The forum will be held between 8:30 and 11:30 AM and noon at Concert Hall at Drew University. For more information click here.
Use this form to register up to three people to attend the public policy forum with Matthew Desmond and U.S. Senator Cory Booker. There are only 400 seats for this important event.
The fee to register is $10 and you can pay by check or credit card. Please make checks payable to Monarch Housing Associates and mail the check to:
Monarch Housing Associates
29 Alden Street, Suite 1B
Cranford, NJ 07016
Online registration has closed. We have seating available and will be doing onsite registration on the morning of October 12th at Drew University and we encourage you to join us. If you have any questions please call 90-272-5363 ext 225 or via email at rbrown@monarchhousing.org.