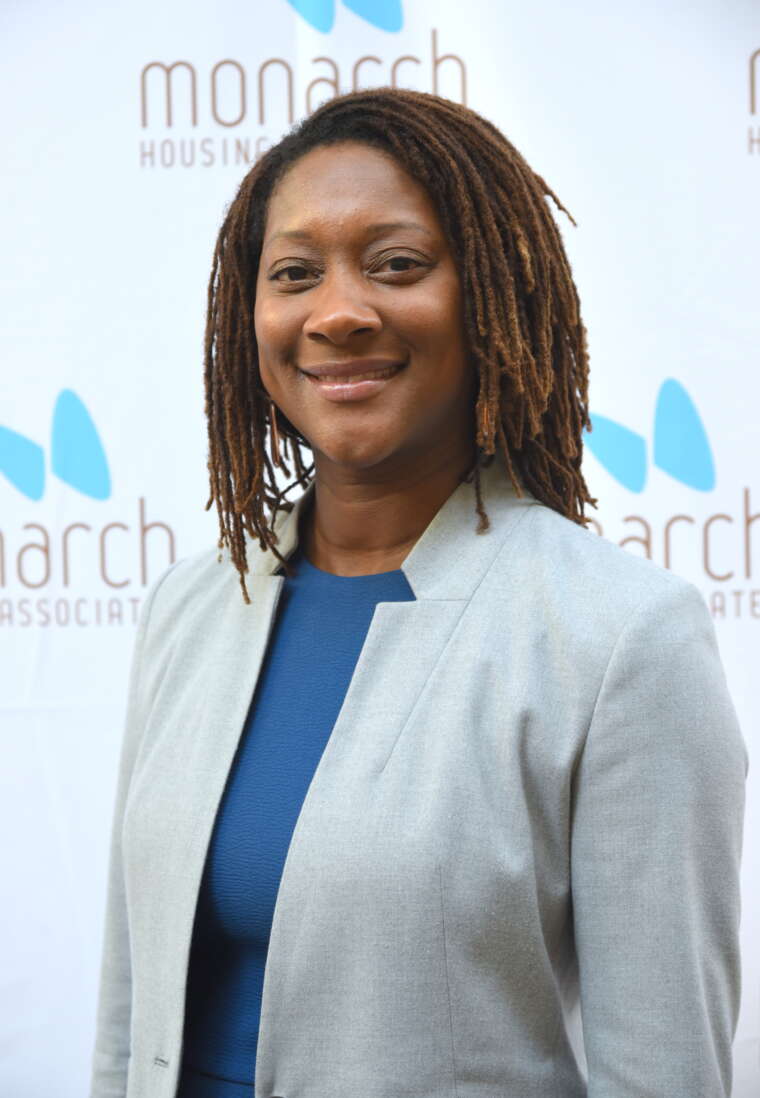 CEO
Brief info
Taiisa Kelly joined Monarch Housing Associates in March of 2006. She has experience in housing development working with federal, state and local funding sources to secure financing for special needs housing projects.
In October of 2007, Taiisa joined the Homelessness Planning Team where she works with local governments, non profits and community stakeholders to develop coordinated strategies to end homelessness.
On January 1, 2019, she was appointed as CEO.
Mrs. Kelly has extensive experience in working with community stakeholders on homeless planning activities. As a member of the Homelessness Planning Team, Mrs. Kelly guides communities through the process of developing 10 year plans to end homelessness and has completed 3 community plans in the past 2 years.
Mrs. Kelly serves on the Boards of Directors for Nourish.NJ and for the Housing and Community Development Network of New Jersey (HCDNNJ). She is a Member of United Black Agenda Committee and of the Enterprise Community Leadership Council, as well as a Commissioner on the Newark Commission on Homelessness. She additionally serves on the Robert Wood Johnson Foundation Jegna Council, the New Jersey State of Affordable Housing (NJSOARH) Advisory Committee and as advisor on a number of other Boards and Councils.
Mrs. Kelly received her B.A. in psychology and anthropology from Rutgers University.
Phone: 908-272-5363